How to compress video files without losing its quality
There are many apps that allow users but reduce video quality without losing any of its quality, but they get paid for their services. Todays tutorial will teach you how to reduce videos quality for free via web. Don't forget to join my telegram channel here for more updates like this. Without much ado let's dive in.
How to reduce video quality
If you don't want to download or use an app on your own computer and mobile phones, there are numerous websites that will let you upload a video file and compress it for you. Some of these services require an account, some require a monthly fee (or a watermark on your video), and others are completely free and don't require anything but a video file.
The one and only service we'll look at—called, fittingly, VideoSmaller—is the easiest way to reduce video file size online. And it's completely free. Head to VideoSmaller.com, upload your video, tweak a couple options, and you're good to go.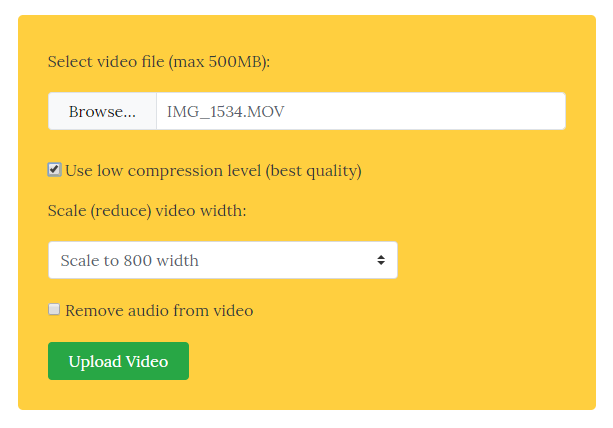 The first option you have is to use a low compression level. This gives you better- resulting quality in your video, but won't reduce the file size as much as using standard compression.
The second option is to scale your video. Of course, scaling down also results in lower quality, but it might be worth the tradeoff in size. So you'll need to balance the needs of your audience (mostly concentrating on the devices they'll be using to watch your videos) with size considerations.
Finally, you can check a box to remove all of the audio from your video. Again, this could save you a notable amount of space. But it leaves you without any sound.
Do you like this post? Subscribe to my telegram channel for more updates like this